The Ugly Beauty of the Cologne Cathedral
I finally had a chance to take an up-close look at the Cologne Cathedral. The famous building is known for architectural superlatives, but the extensive vandalism it has to endure is equally fascinating.
Cathedral
I spent the week in Cologne, Germany to attend Evoke 2015, where I have met with old and new friends from the demoscene, as well as GDCE and GamesCom – Europe's largest conferences for video game developers and consumers. This year I finally found some time to visit the city's Cathedral, the enormous structure and world heritage site whose construction started in 1248 and wasn't completed until 1880.
The cathedral is known for its architectural superlatives: it was the world's tallest building in the 1880's, houses the world's largest freely swinging ringable bell, is lined with beautiful stained glass windows and filled with many treasures, some of which are over one thousand years old.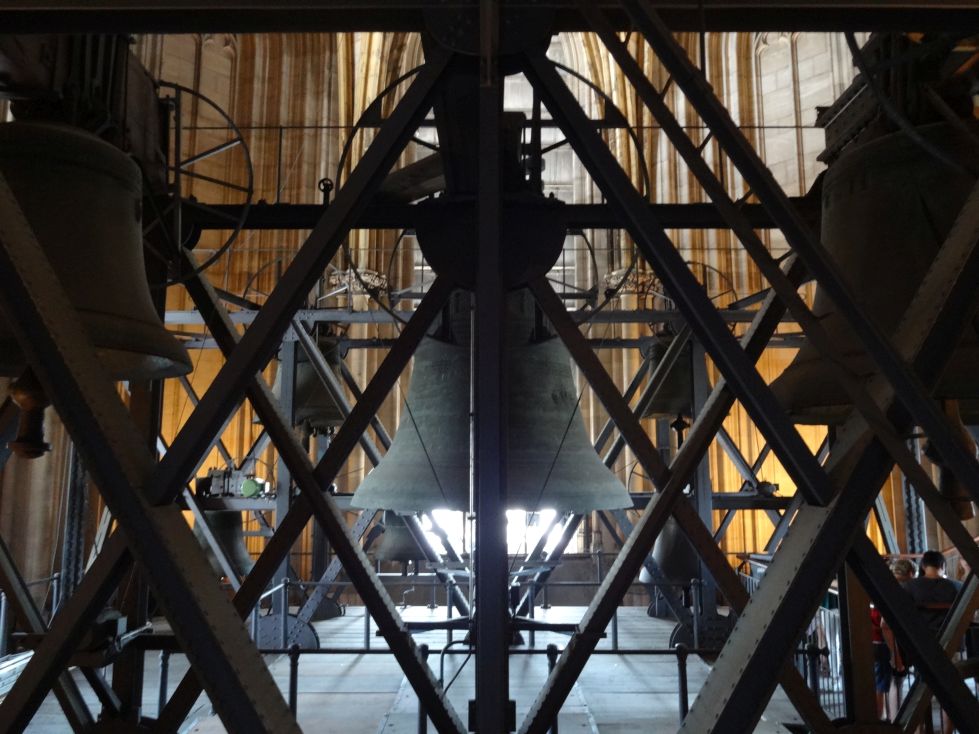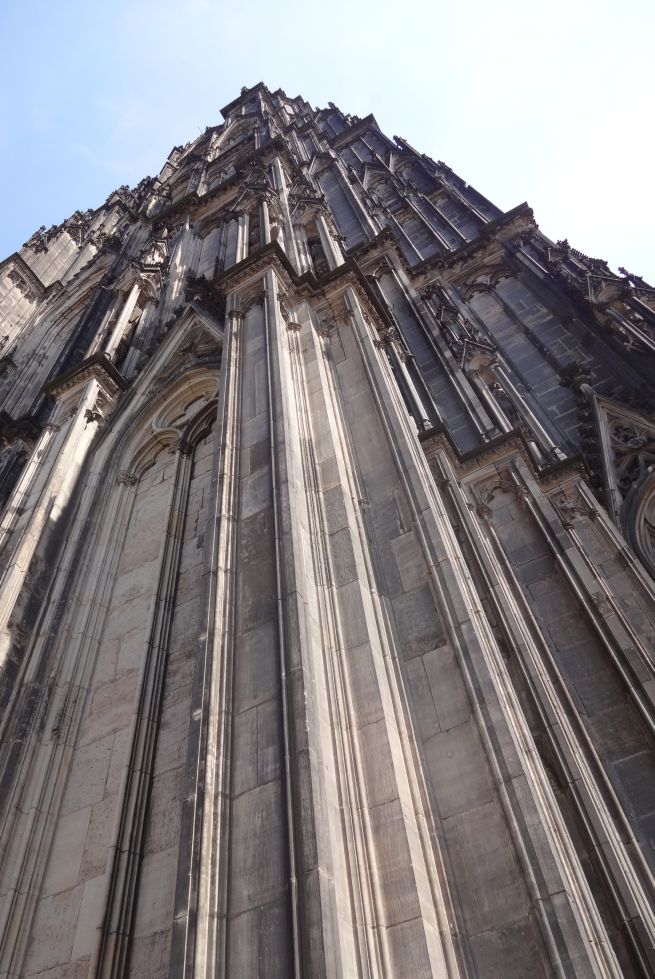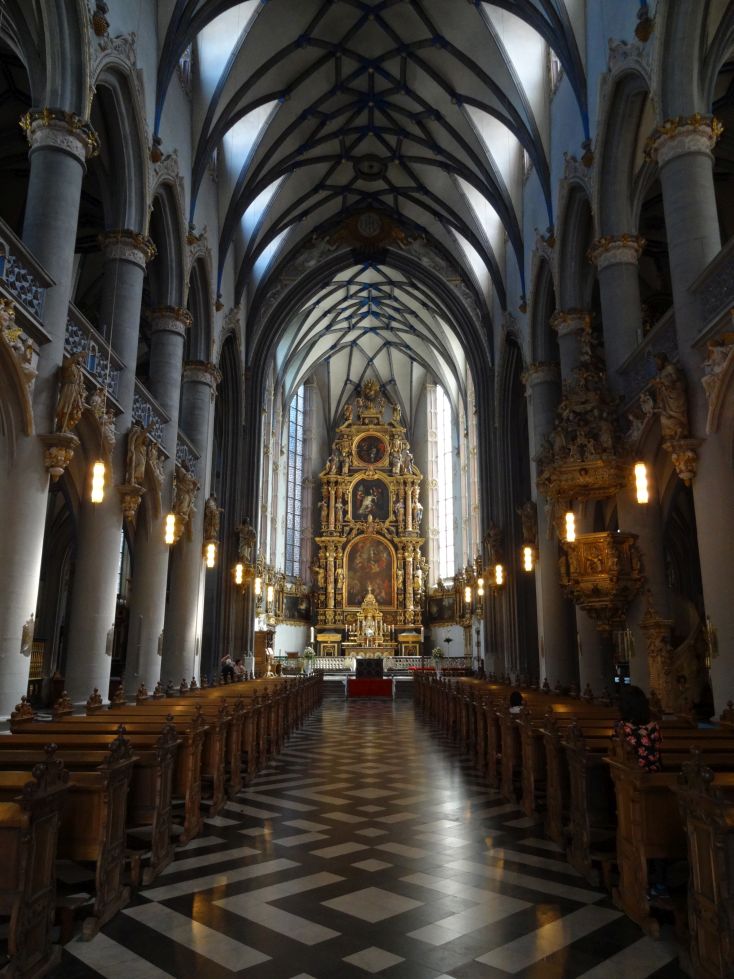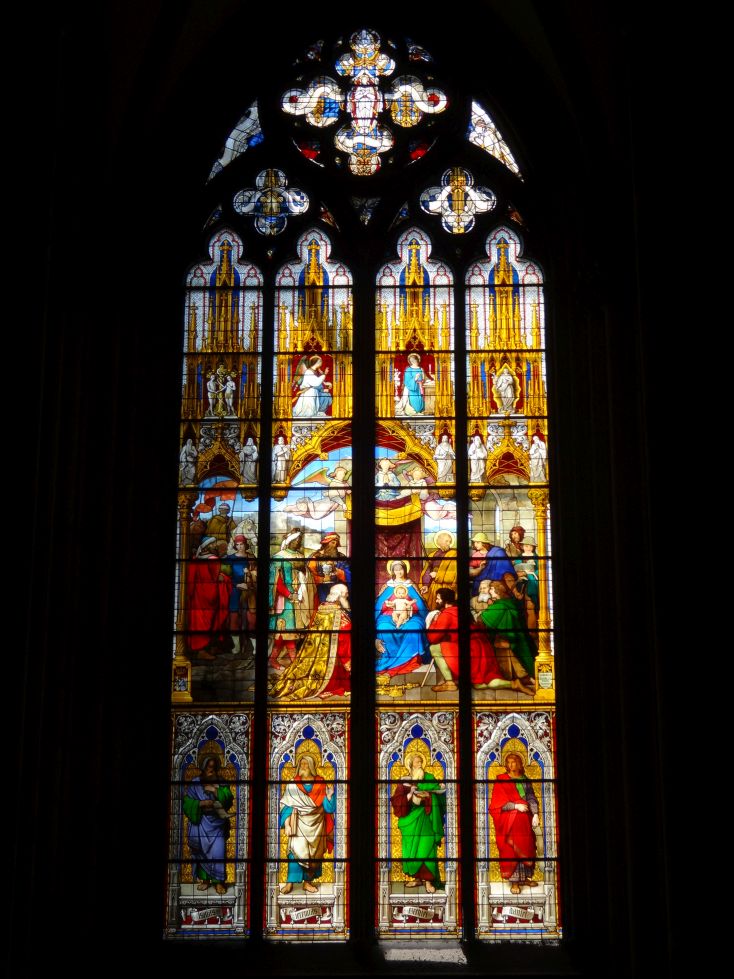 Tower
Via a side entrance into the catacombs it is possible to access the cathedral's south tower by climbing a narrow spiral staircase with over five hundred steps. This claustrophobic journey is a testament not only to medieval building construction abilities, but also to everything that modern public property defacement has to offer.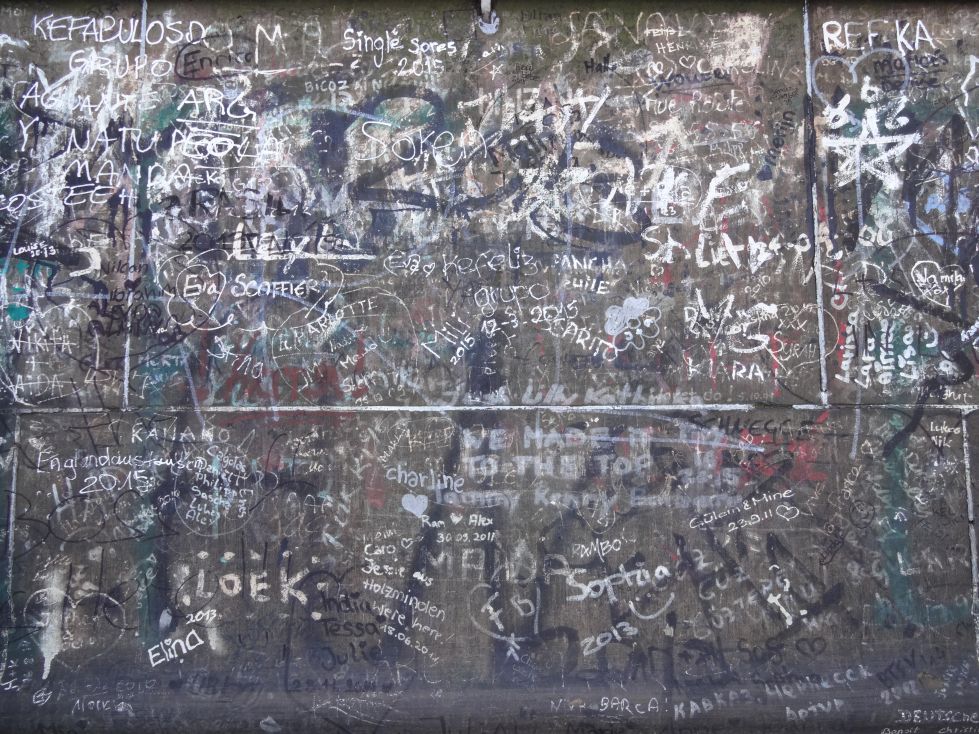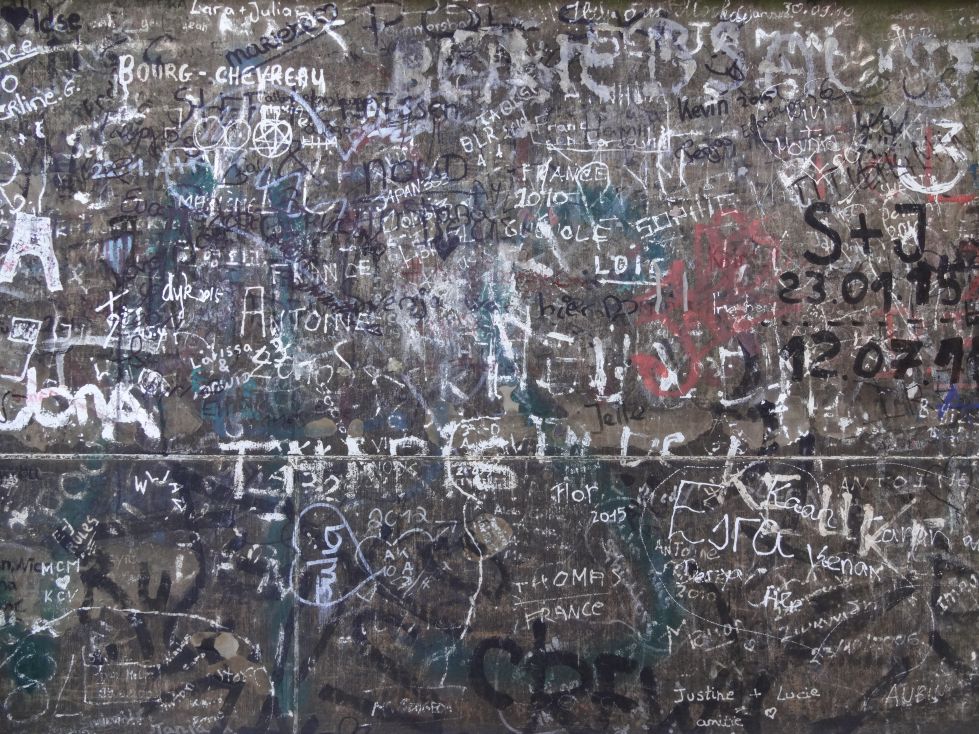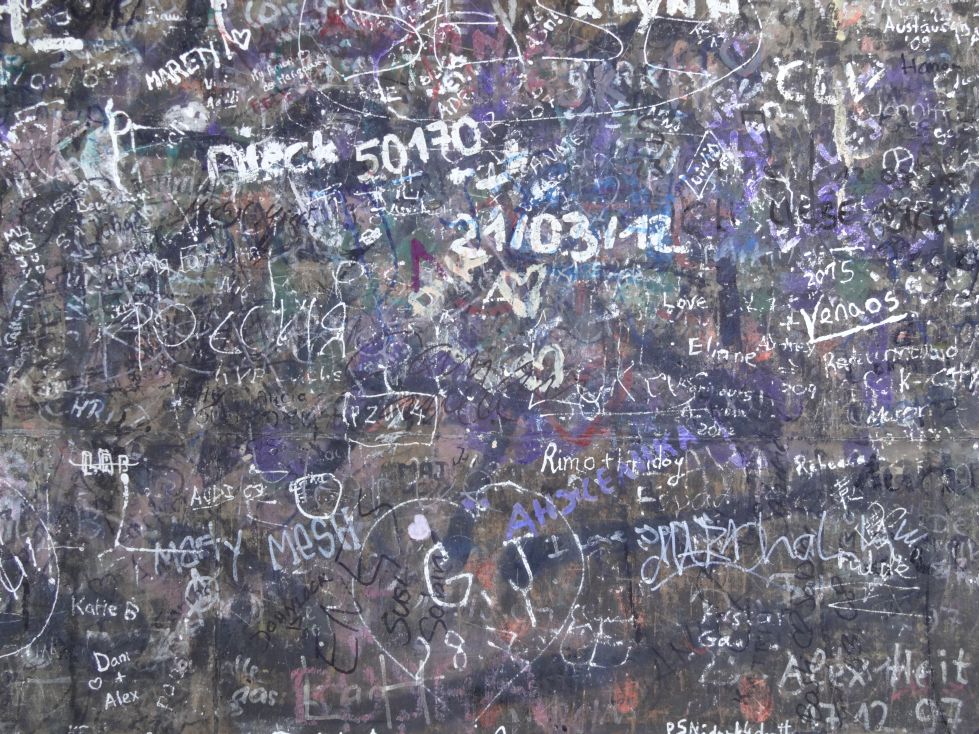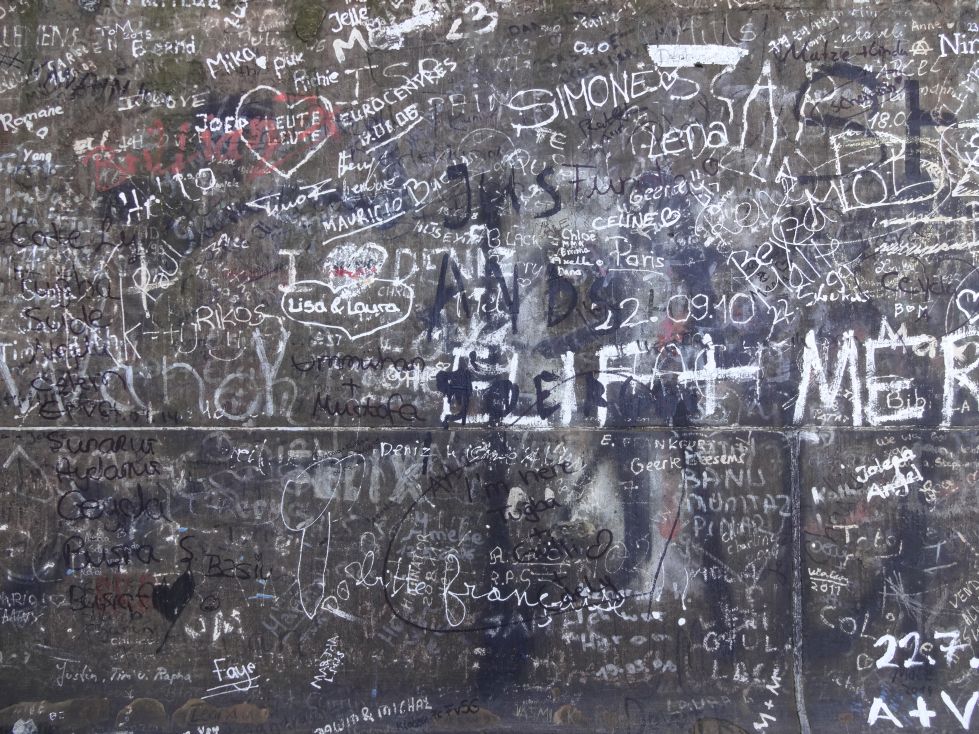 Sandstone
While the coating of black dirt on the exterior walls makes a perfect primer for modern artwork, the cleaner interior sandstone walls are somewhat less artist friendly. More creative techniques including etchings, charcoal, paint and chewing gum are required.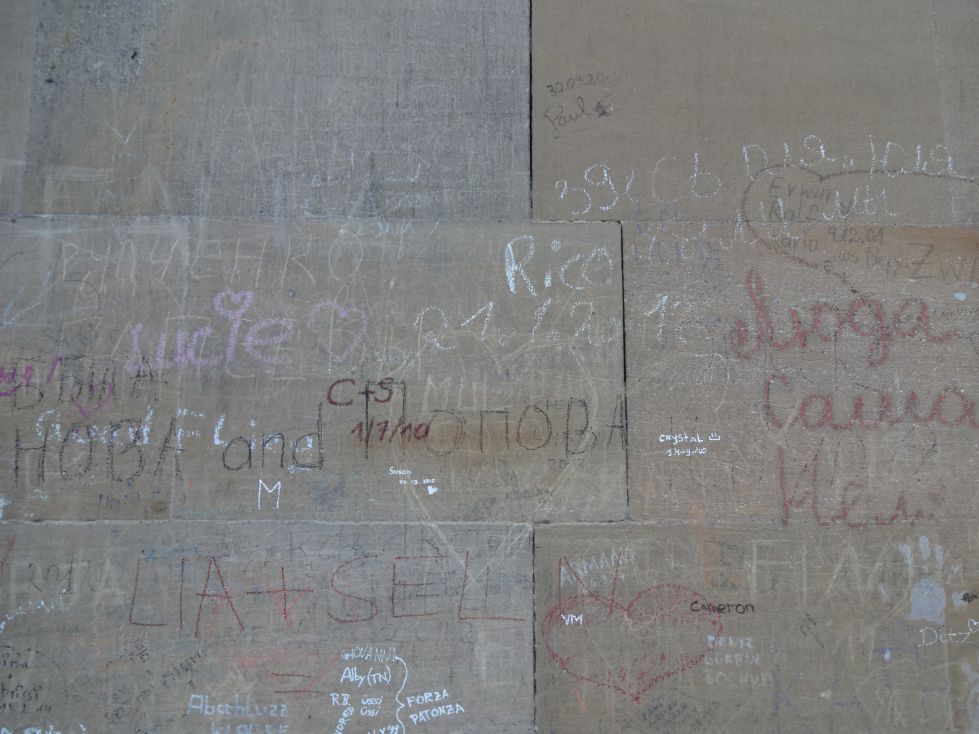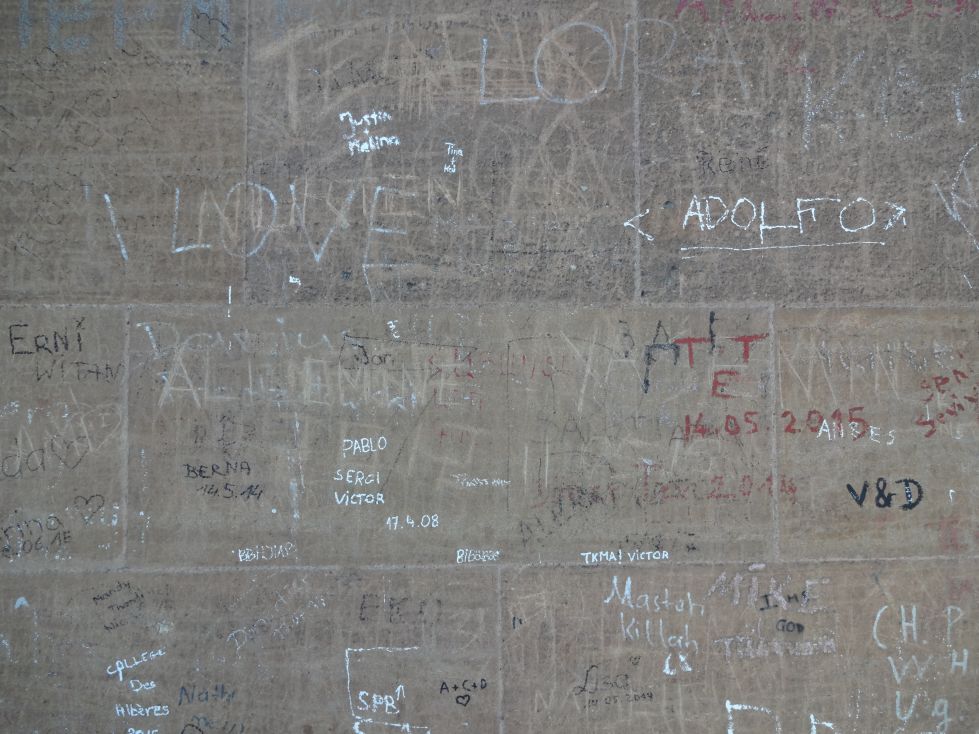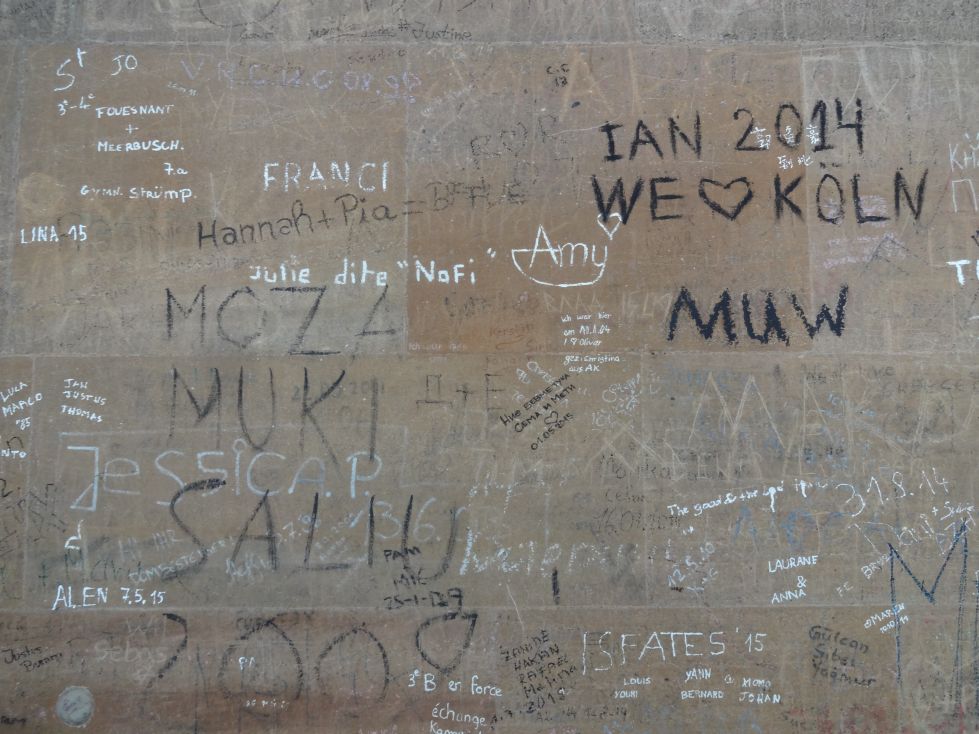 Tags
That the building, which was once built using bright yellow sandstone is now nearly black due to the air pollution of the industrial age attracts little sympathy. For many, the urge to leave their mark is simply too great.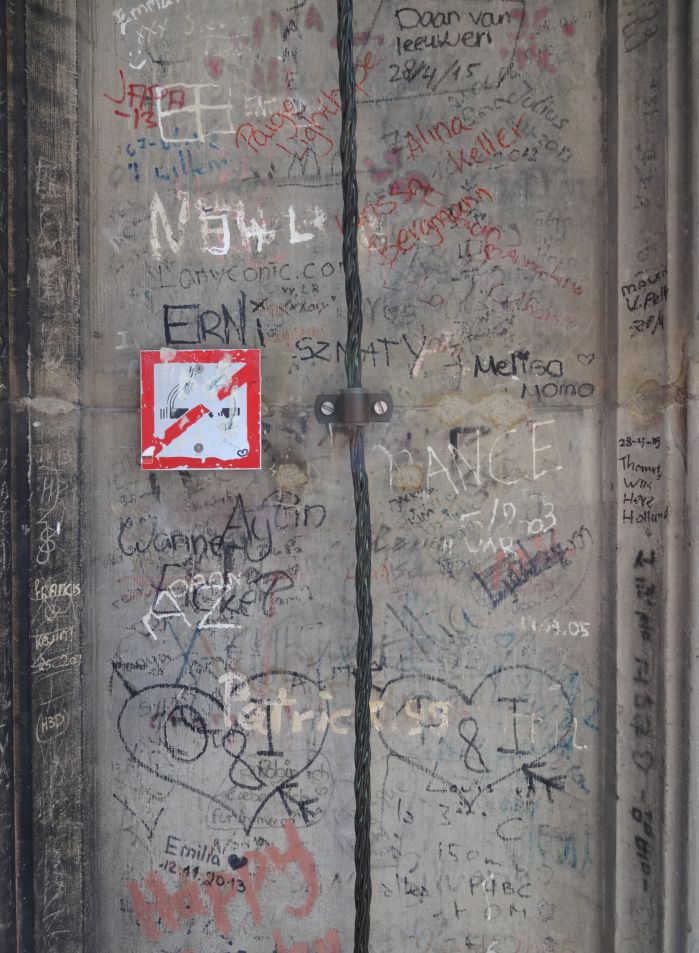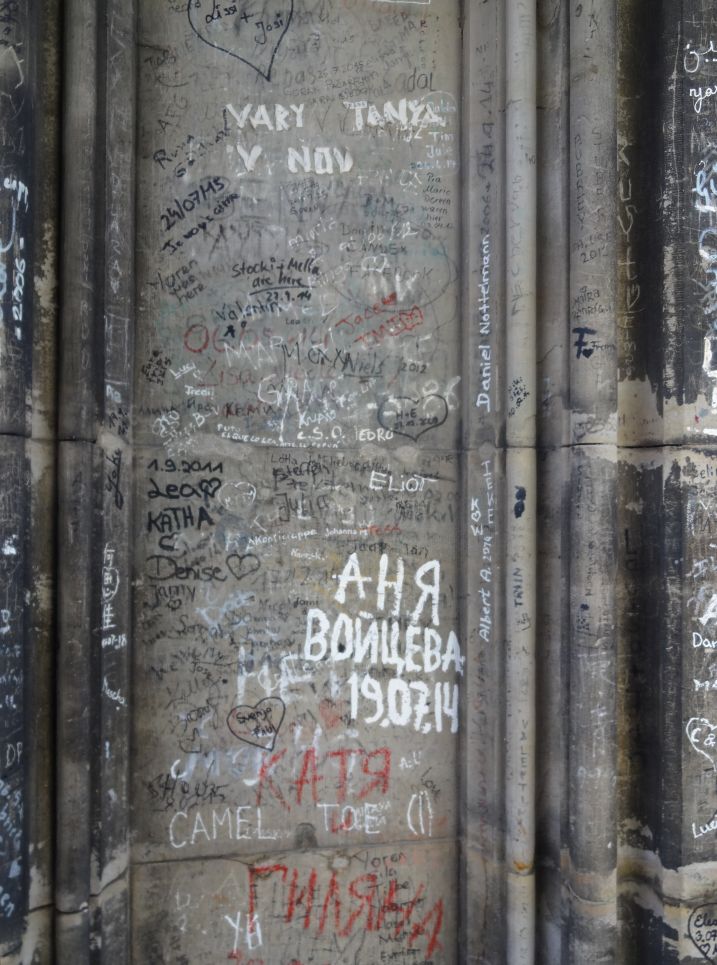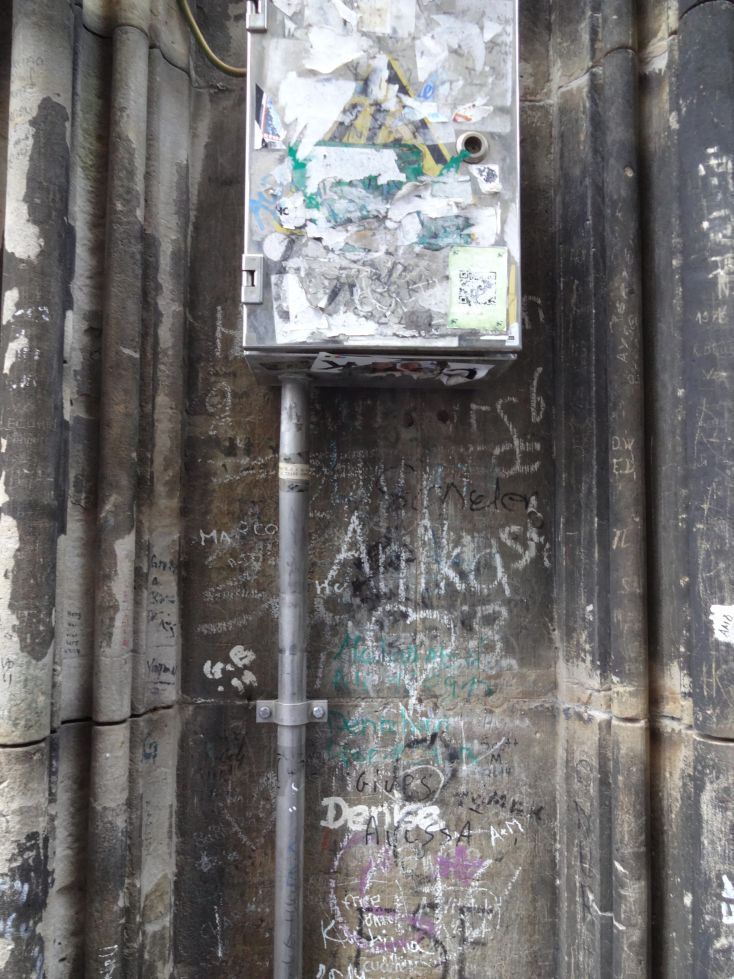 Graffiti
Barely an inch is spared in this low-tech version of Facebook and Twitter. The graffiti creates some visually interesting patterns, but overall it is clearly a net loss for one of Europe's most outstanding monuments.